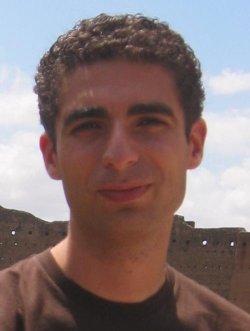 I was born in Porto, Portugal during the spring of 1979, more exactly on April 20. During the first 17 years of my life, I lived and studied in a small city near Porto called S. Mamede de Infesta, where I completed high school at Escola Secundária Abel Salazar (Abel Salazar High School), named after a well-known Portuguese scientist and artist. [ more information about Abel Salazar (in portuguese) ]
In 2001 I graduated in Electrotecnical and Computer Engineering at Faculdade de Engenharia da Universidade do Porto (FEUP), the School of Engineering of the University of Porto. My final graduation project entitled "Interactive Digital Television" nourished my interest by the digital television and information networks areas.
Currently, I'm a senior scientist at Fraunhofer Portugal AICOS, an R&D institute that started its activity in 2008 and acts as an interface between the academic and industrial worlds. Previously I was a researcher at INESC Porto. My career at INESC Porto started in 2001 with a scientific investigation scholarship in the Telecommunications and Multimedia Unit (UTM). I joined the MOG group that was, at the time, actively working in the ORBIT project with BBC R&D. Soon after, most of the senior group members left INESC Porto to start a spin-off. You can visit them here. Since then I've worked in other projects, namely ASSET, MetaVision and NUGGETS, all in the digital television and distributed systems areas. More recently I had a participation in the VISNET II Network of Excellence.
In 2004 I finished the M.Sc. in Networks and Communication Services, also in FEUP and started the Ph.D in Electrotecnical and Computer Engineering, which ended in 2009.
Page last modified on February 21, 2011, at 07:45 PM
---
---
lfpt::2008/9